Tehran – Iranian media on Thursday responded to cooperation between Israeli and Azeri defense ministers by publishing antisemitic cartoons targeting Azerbaijan's president.
Iranian newspaper Javan, owned by the son of Ayatollah Hossein Mazakheri from Iran's central city of Isfahan, published on its front page a cartoon depicting Azerbaijan's President Ilham Aliyev as a stereotypical Jew with a huge hooked nose, with the Israeli Prime Minister Benjamin Netanyahu standing behind his back.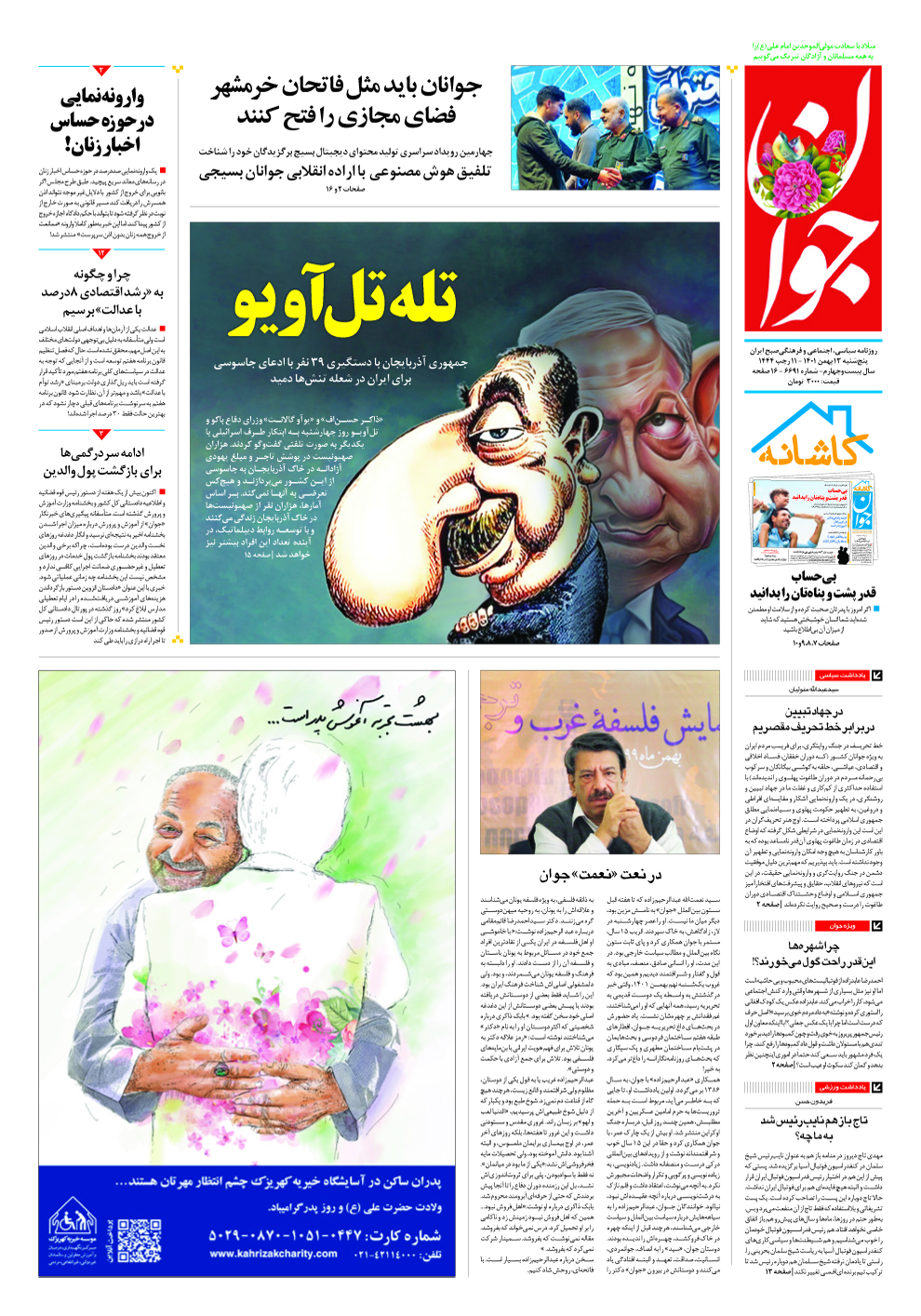 The cartoon illustrated in the article "Tel Aviv's Trap for Baku" came as Iran's reaction to a phone conversation between the defense ministers of Israel and Azerbaijan.
The article claimed that "the incident with the attack on the embassy in Tehran" was blown out of proportion, "presenting a crime motivated by personal issues as a Holocaust-scale event, despite all the actions of the Iranian authorities to investigate the incident."
It also referred to a shooting attack at the Azeri embassy in Tehran last month that prompted Baku to suspend its diplomatic mission work there. The incident was followed by a series of arrests this week in connection to the alleged Iranian "espionage network."
"At the same time, dozens of people were arrested in Baku on false accusations of spying for Iran, while the country is flooded with Israeli spies pretending to be Jewish businessmen, but no one in Azerbaijan touches them," the article claimed.
It also stated that "Baku hopes with the help of Israel to tighten pressure on Iran and force it to agree to the Zangezur corridor. But the presence of Zionists will not guarantee the security of Azerbaijan."
The cartoon, along with the article, has already been reproduced by other Iranian publications, in particular by Farda, affiliated with Islamic Revolutionary Guard Corps.