Fort Worth, TX – Parents at two schools in the Eagle Mountain-Saginaw ISD were horrified to learn that someone spray-painted racist graffiti on two campuses.
The graffiti had hateful and violent messages about Black people, Jews and Hispanic people. One of the messages contained a vague campus threat.
Parents said they were disturbed by what the graffiti said: violent, racist messages and a vague threat not to go to school on Friday.
Parents say they still plan to send their kids to school Friday despite the threat.
Monday, Chisholm Trail High School parents like K'eisha Nelson got text messages from their kids showing pictures of violent and racial slurs spray painted on campus.
"It makes you feel some type of way," she said. "I'm anxious to get my child out of the school, and he does graduate this year."
The same day, Chisolm High School's principal sent a letter out to parents telling them about the vandalism relegated to the school's courtyard.
But Chisolm wasn't the only school hit.
Similar graffiti was seen outside Ed Willkie Middle School about two miles away from the high school campus.
Gisselle Mendoza is a Chisholm Trail graduate and was picking up her brother from school.
"In the morning, he saw a bunch of pictures from students showing him the spray paint stuff," she said. "Yea, it's scary."
Along with the racist slurs was a threat saying, "March 3rd don't come."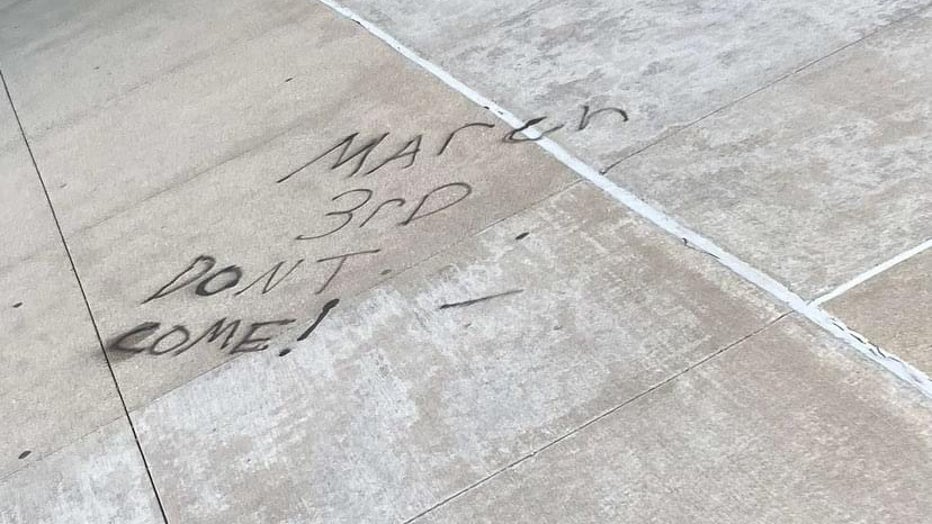 The district said there was no specific threat of violence and that police found "nothing to substantiate" the statement.
Yesenia Guerrero said she still plans to send her kids to school on Friday.
"People that do stuff like this want to get people scared and put words out like that, and they are probably mad at someone," she said.
Nelson hopes the district does more to prevent something worse from happening.
"I think the district needs to focus on some cultural awareness training for the staff and students," she said. "Something needs to be done before we get to levels that other people have been for Christ's sake."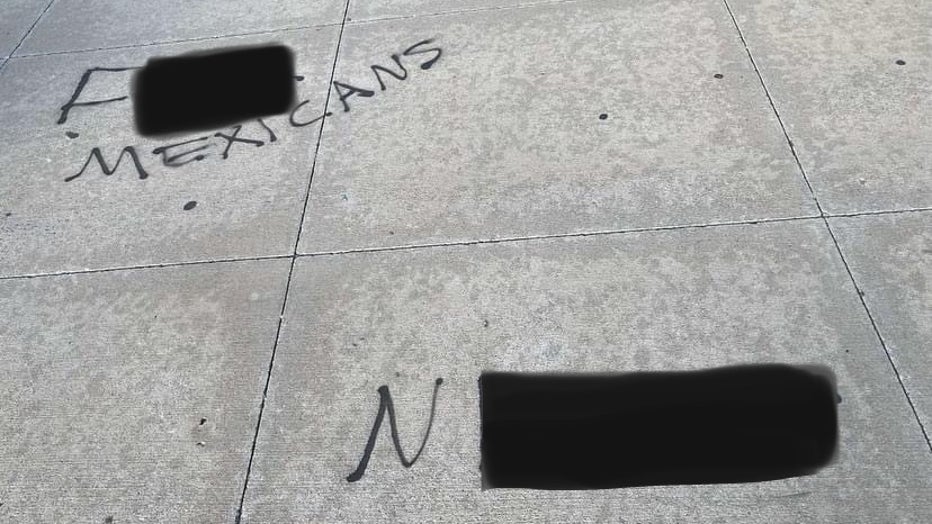 The district's only statement to FOX 4 was the letter sent home to parents.
District police are now reviewing surveillance cameras to see if they can spot the suspect. We do not know if there will be any increased security on school campuses Friday.