Zaporizhzhia – Yevgeny Balitsky, acting governor of the Russian-controlled Zaporizhzhia region, in an interview with the Russian television channel Crimea 24, attacked Ukrainian President Volodymyr Zelensky and accused him of damaging the memory of the victory over Nazism (Zelensky ordered that May 9 be celebrated not as Victory Day, but as Europe Day, while Victory Day is celebrated in Ukraine, as in all of Europe, on May 8).
In the most blatant way, Balitsky claimed that "If not the Soviet soldier, this man, Zelensky the Jew…, would never have been born. He would have been burned in the furnace like some inferior cow."
Balitsky even went on to attack Israel and accused it of "The Israeli are being ready to do anything for the green bills, because they don't understand [who saved them]". By this, the Russian governor was referring to the news about the alleged Israeli aid to Ukraine, which is often published in the Russian media. Balitsky later claimed "It's good that Zaporizhzhia district is now under Russian control. In the Soviet Union we admitted every day that we were born in the USSR. And I look at what's happening there [in Ukraine] – Holocaust, you're hurting black people. Luckily we don't have all that!".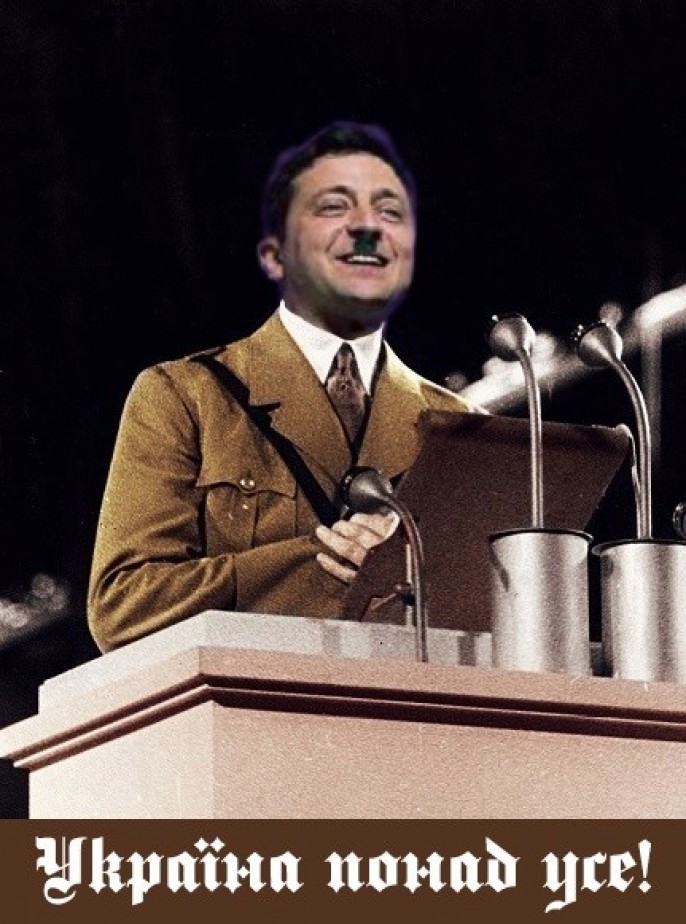 On May 9, 2023, the Russian ultra-nationalist newspaper "Zavtra" published the governor's words about Zelensky, which were also presented in the headline: "If it hadn't been for the Soviet soldier, the Jew Zelensky would not have been born at all. He would have been burned in the furnace", accompanied by a cartoon likening Zelensky to Hitler and the caption "Ukraine Above all". Also, another photo was shown, taken from one of Zelensky's old sketches during his time as an entertainer – wearing a kippah. Apparently, to emphasize his Jewish origin.