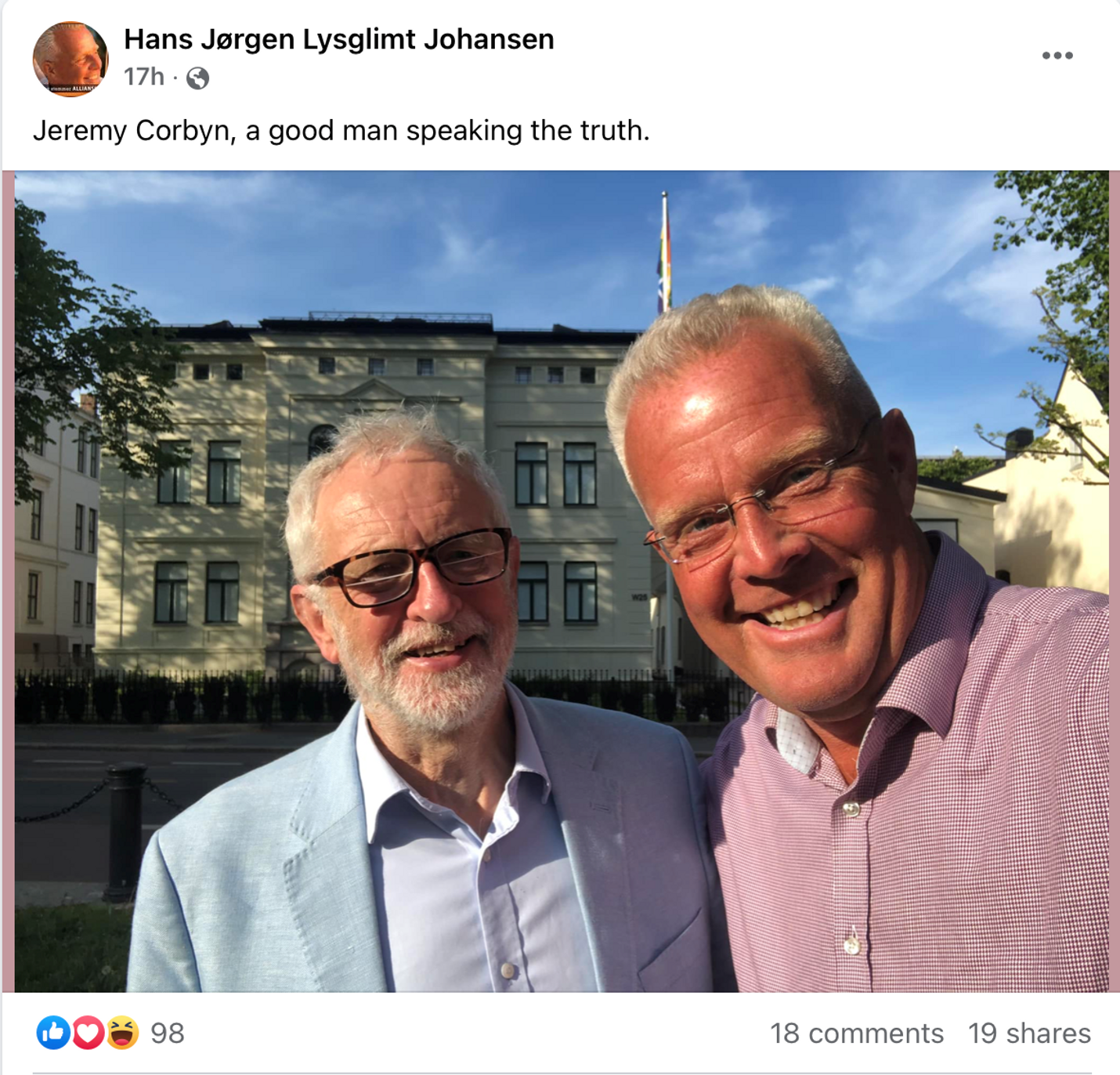 London – Jeremy Corbyn posed for a selfie with a Holocaust-denying Norwegian neo-Nazi politician.
Corbyn was pictured with Hans Jørgen Johansen, founder and leader of the Alliance Alternative political party. In a Facebook post by Johansen, the former Labour lead was described as "a good man speaking the truth."
Johansen was investigated by Norwegian police for hate speech in December 2018. It comes after concerns were raised over the Alliance Alternative leader's apparent Holocaust denial, antisemitism and support for the 2011 Norway terror attacks conducted by Anders Behring Breivik.
Prompted for an explanation from a Twitter user, Mr Corbyn said: "I am approached for selfies on a daily basis from strangers.
"I had no idea who know who [sic] this individual was. Naturally, I condemn his abhorrent politics in the strongest possible terms."
Ian Austin, a former Jewish Labour MP, said: "Poor Jeremy. The unluckiest anti-racist in history."
According to Oslo newspaper Dagsavisen, Johansen has described Jews as pushing a "false holocaust narrative."
Last week, Johansen also attacked Norway's membership of Nato after the arrival of a massive US aircraft carrier off the country's coast.
He wrote: "USA/NATO/ZOG (Zionist Occupationist Government) is now the biggest security risk for Norway."
In addition, Mr Johansen congratulated Vladimir Putin on his 70th birthday and suggested Russia and Norway 'join forces to stop the madness of the west (sic)'.