Brighton and Hove – A teenager charged with terrorism offences had allegedly been been researching a synagogue in Hove, Sussex, the Community Security Trust have revealed.
Mason Reynolds was charged with various terrorism offences on Monday, July 3, following an investigation by police.
CST then confirmed police had informed them that that the 18 year-old's online activities included researching Holland Road synagogue in Hove.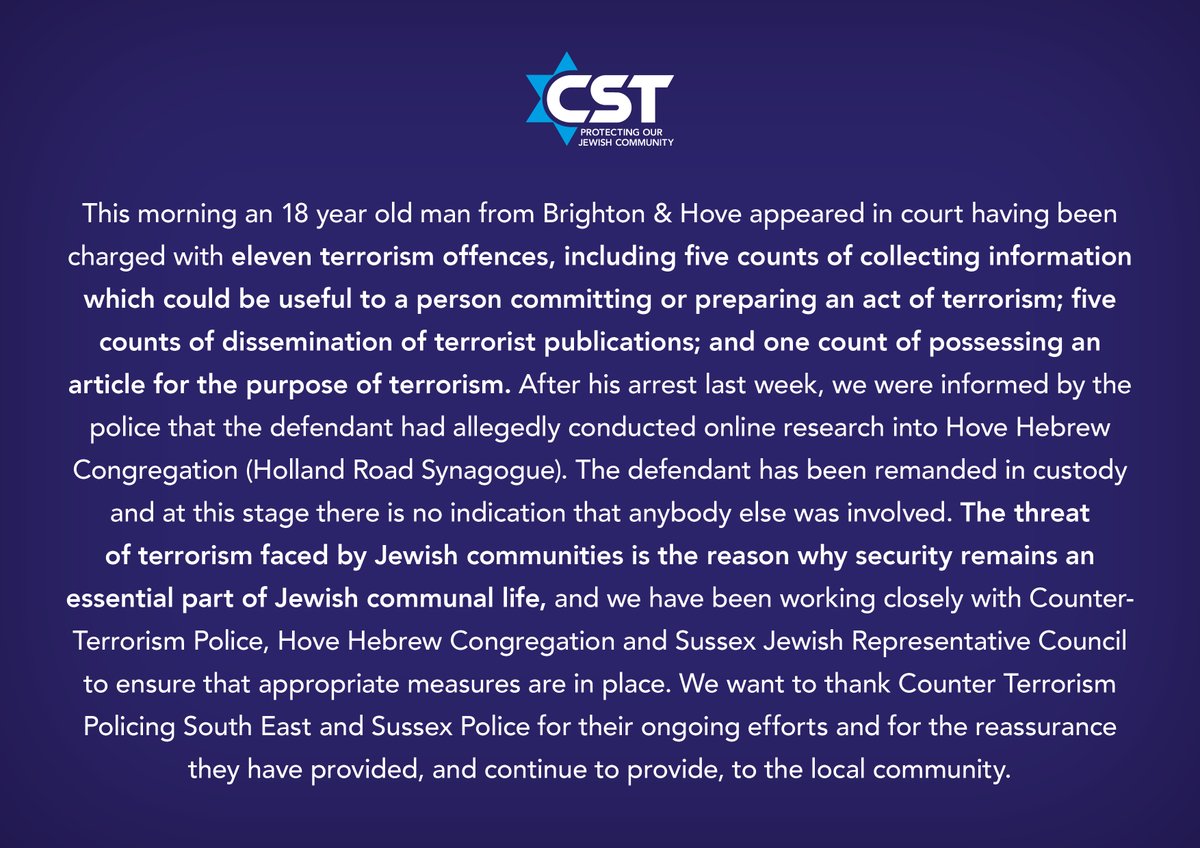 Reynolds, of Moulsecoomb Way, Brighton appeared at Westminster Magistrates Court on Tuesday, July 4.
Among the charges he faces are five counts of collecting information which could be useful to a person committing or preparing an act of terrorism.
A spokesperson for Counter Terrorism Policing Southeast said the charges against Reynolds were linked to an "extreme right-wing ideology".
In a statement, the CST said: "After his arrest this week, we were informed by the police that the defendant had allegedly conducted online research into Hove Hebrew Congregation (Holland Road synagogue).
"The defendant has been remanded in custody and at this stage, there is no indication that anybody else was involved.
"The threat of terrorism faced by Jewish communities is the reason why security remains an essential part of Jewish communal life.
"We have been working closely with counter-terrorism police, Hove Hebrew Congregation and Sussex Jewish Representative Council to ensure appropriate measures are in place."
Holland Road synagogue was originally built as a gymnasium in 1883 by George Fuller, and was converted to a synagogue in 1929 by Marcus Glass.