Warlingham and Newhaven – Sainsbury's has apologised after copies of The Light, a conspiracy newspaper, were found in two stores. 
The paper, which compared vaccination campaigns to Nazi extermination camps, suggested that doctors and nurses be punished for "crimes against humanity" in trials they have called Nuremberg 2.0. 
The Light has also featured an article by blogger Lasha Darkmoon, in which she argued that people should be able to question the Holocaust. Another article referred to author Eustace Mullins, previous member of the National Association for the Advancement of White People, as "renowned". His books include The Biological Jew and Adolf Hitler: An Appreciation.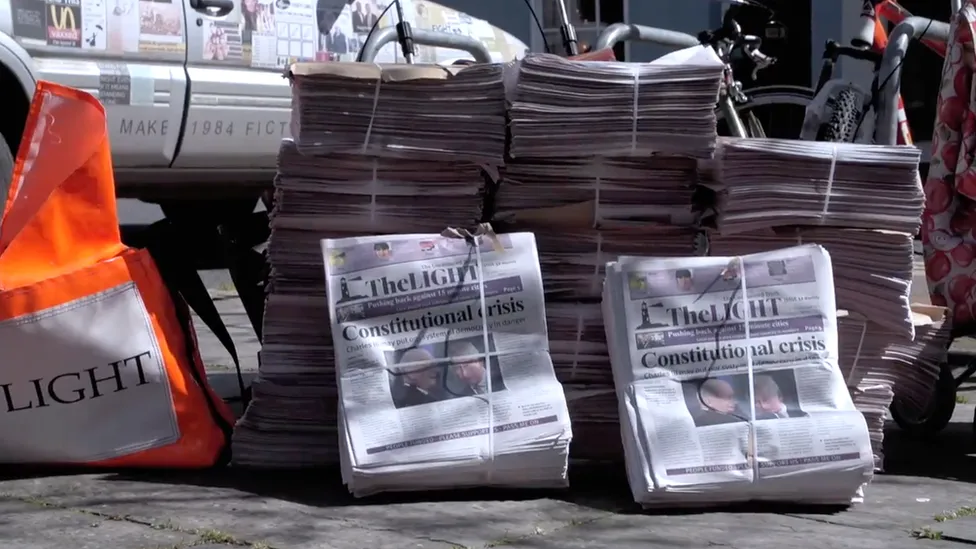 The paper previously defended radio host Graham Hart, who called Jewish people "filth" and compared them to "rats" who "deserve to be wiped out". Hart was sentenced to 32 weeks in prison. 
Retired Chief Inspector Andrew Smith found the copies of the Light at Sainsbury's stores in Surrey and East Sussex. Smith said the paper was an "extremist pamphlet" and continued: "I could hardly believe this was being made available in a local branch of Sainsbury's".
Sainsbury's told the BBC that the Light was left in stores in Warlingham and Newhaven without its permission. "We do not stock this newspaper and it is removed from any stores where it's left," a spokesperson for the supermarket said. "We apologise for any upset caused".
According to a review conducted by the Harvard Kennedy School, The Light not only presents misinformation but "includes content that is aimed at promoting participation…amongst adherents of conspiracy theories".
The paper has been linked to the British far right and climate change denial. It has also supported anti-lockdown and anti-vaccination movements, printing that vaccines are weaponised mind control devices.
On The Light's Telegram channel, they have endorsed content from far right group Patriotic Alternative. They have also promoted rallies against the "replacement" of white people.
The paper has been criticised by the anti-racist group Hope Not Hate for interviewing Anne Marie Waters, a UKIP politician who told ITV that she advocated reducing Muslim birthrates and stopping Muslim immigration.
The Light was founded by Darren Smith (also known as Darren Nesbitt) in 2020.