Los Angeles, CA – The Palestinian Jordanian father of models Bella, Gigi and Anwar Hadid went on an anti-Semitic rant on Instagram, comparing Zionists to Adolf Hitler and terrorists. 
Mohamed Hadid reposted the cover of GQ Magazine that features an interview with his son, praising him as a true Palestinian.
His post then pivoted to attacking Zionists in broken English.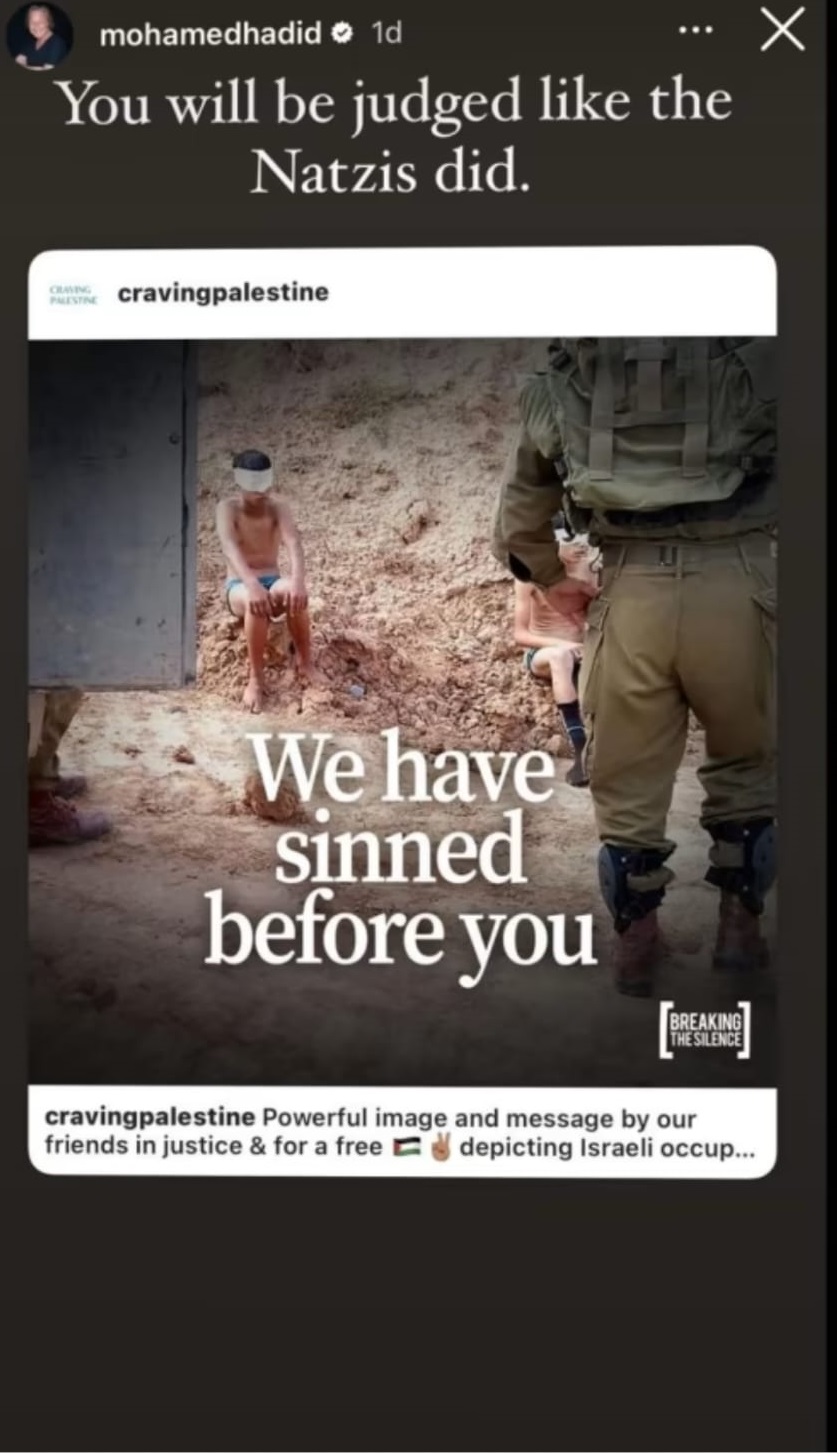 "Hitler labeled the Jews as terrorist and the Germans believed and cowardly did the crime of the century. And the Zionists labeled the Palestinians terrorists in their own land," Mohamed Hadid posted to his 1.3 million Instagram followers on Thursday. "Fear no longer the Zionists are the terrorist in our own land. Show your Palestinian flag show your blood line. Hide no longer come out if you want to be free .. come out and say you are proud to be a Palestinian. They have done us enough harm."
According to the The Jerusalem Post, the GQ interview of his son covered Anwar Hadid's Palestinian heritage, including that one of the videos for a song on Anwar's debut album "Bleach" was shot in Nazareth and Jericho. 
Mohamed Hadid continued his anti-Israel posts by uploading a photo of himself wearing a Palestinian keffiyeh, asking why Jews received reparations from Germany after World War II but Palestinians had not.
"Yet, the Jews got all their money twice from Germany and Poland and other why is this such double standards? How can they decide that that's their home in Germany?" he wrote. "Not only they steal our homes, they demolish them with people in them most of the time and make sure they are humiliated and homeless."